Thank You, Kettlebells 4 Autism and One Hour Long Cycle!
By Alice Bravo, MEd

We owe another big thank-you to Kettlebells 4 Autism (KB4A) for continuing to support the Association for Science in Autism Treatment (ASAT) and families affected by autism in a major way!
As you may recall, KB4A's founder, Christina Danos, is dedicated to promoting evidence-based treatments for autism. She has done so by working with children with autism in an Intensive Behavior Intervention (IBI) setting and by creating, in February 2013, KB4A – an organization that uses kettlebell training and sport (the use of a cannonball-shaped weight with a handle) to convey her commitment to science and to raise autism awareness.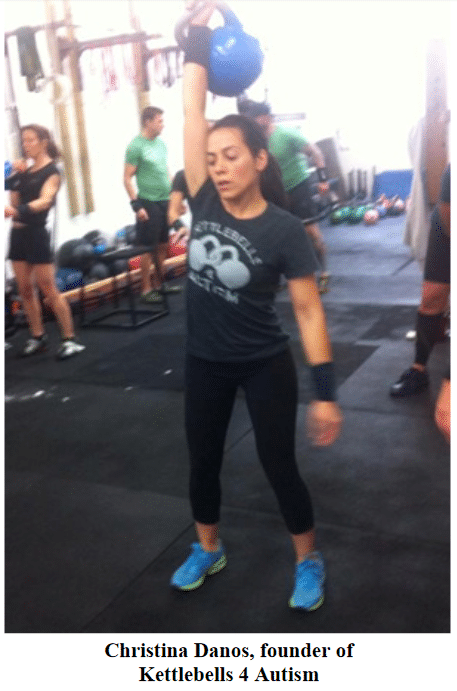 KB4A's mission is to support non-profit organizations that focus on research and evidence-based interventions for individuals with autism. This is accomplished through fundraising via KB4A merchandise sales (www.kettlebells4autism.storenvy.com), as well as an annual kettlebell sporting event. These funds are then donated to a pre-determined organization. The Association for Science in Autism Treatment was fortunate to be a beneficiary of last year's KB4A sporting event, "90- second swings for autism," in which participants engaged in 90 seconds of kettlebell swings (see "Weight to Go Kettlebells 4 Autism!"). Sponsors pledged donations per swing and the funds raised were donated to both ASAT and the Geneva Centre for Autism in Toronto, Canada.
For this year's KB4A fundraising event, Danos teamed up with Jason Dolby, founder of the One Hour Long Cycle (1HLC) charity event. In Dolby's annual 1HLC event, kettlebell lifters lift together for 60 minutes without setting their kettlebell down. Participants lift solo or relay-style, in which a team member lifts for two minutes and then passes the kettlebell to a teammate. This year's collaboration between KB4A and 1HLC happened to mark the fifth anniversary of the 1HLC. Previous beneficiaries of the event have been the Children's Hospital in Los Angeles; relief efforts following the tsunami in Japan; Tuberous Sclerosis Alliance in the name of Anthony Brewer; and the Jimmy V. Foundation for cancer research. What started as an event consisting of 20 lifters in a single room has since expanded immensely. Seventy-one satellite locations were created this year to support KB4A/1HLC's event total of over 750 participants from 15 countries – a truly global effort!
Participants took part in the 1HLC for a variety of reasons – some due to a passion for kettlebell lifting, others wishing to support science- based treatments for autism, and many interested in both. "Kettlebell training has expanded my world. This event represents a chance to reach people in my community with a message of health, and support a community I care for deeply," wrote one participant from Mississauga, Canada. Additionally, participant and kettlebell trainer Marissa Luchau from Seattle, WA set a world record during the 1HLC as the first woman to lift a 44 lb. kettlebell for an hour straight. This major accomplishment also earned Luchau the rank of Master of Sport International, indicating a valuable contribution to the kettlebell sport.
Kettlebells 4 Autism and 1HLC raised over $35,000 on behalf of ASAT and we are incredibly grateful to both organizations and all of the participants for their hard work and support of evidence-based treatments for autism. The funds raised from this event will be used to create, design, and disseminate an information resource for parents and other caregivers of newly diagnosed children with autism. We will share details about this resource in the months ahead, and will also be taking steps to share our resources abroad.
Quotations from Participants:
"I am participating in honor of all my fellow autism families and for my son… who was diagnosed as being a member of the "Autism Club" when he was three and a half years old." – Diana Sherman Whittles, Hoboken, New Jersey.
"Through kettlebells our members have learned far more than simply lifting heavy things and getting fit. Autism is a subject very close to some of our hearts." – 1HLC participant from Scotland.
"On Saturday 10/18/14, I lifted in 2 One Hour Long Cycle events in support of Kettlebells for Autism and ASAT. I tore every callous on my hands during the last 15 minutes of the 2nd hour and my grip was so exhausted that for days I was too weak to even turn a doorknob. These sacrifices and moments of struggle are some of my proudest moments as I know in my heart that every second of agony was worth it because we raised money so that families with children with autism will have more resources and hopefully an easier time coping with this often misunderstood disorder." – Rory Pollack, Robbinsville, New Jersey.
"Kettlebells 4 Autism was such an amazing event for me. I got to spend a beautiful afternoon on the waterfront in Hoboken with my amazing team, but the best part was knowing I was doing what I love for a cause I love! Every time that bell went over my head it brought a tear to my eye thinking about why I was there and about 2 amazing little boys in particular and their amazingly strong families, that are misunderstood on a daily basis. I hope that I am lucky enough to continue to work with such amazing groups and raise more awareness and needed funds for ASAT." – Kaseedee Jermain, New York City, NY.
"We want to help parents navigating the world of autism treatment to have the wonderful help made available through the Association for Science in Autism Treatment!" – 1HLC participant from Pennsylvania.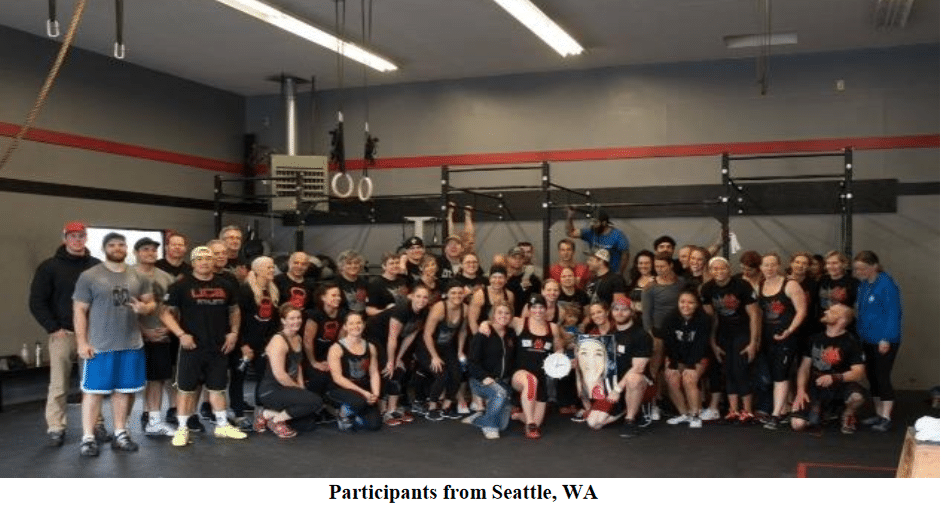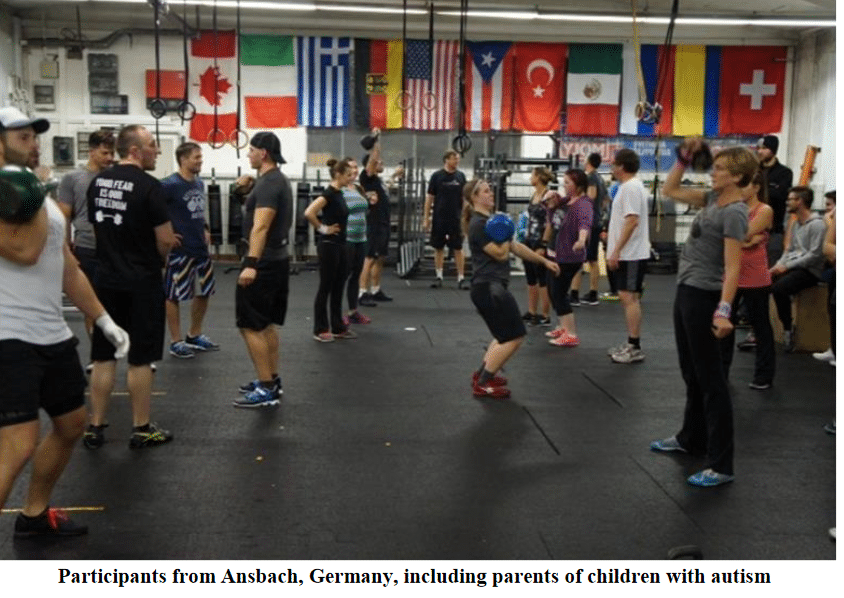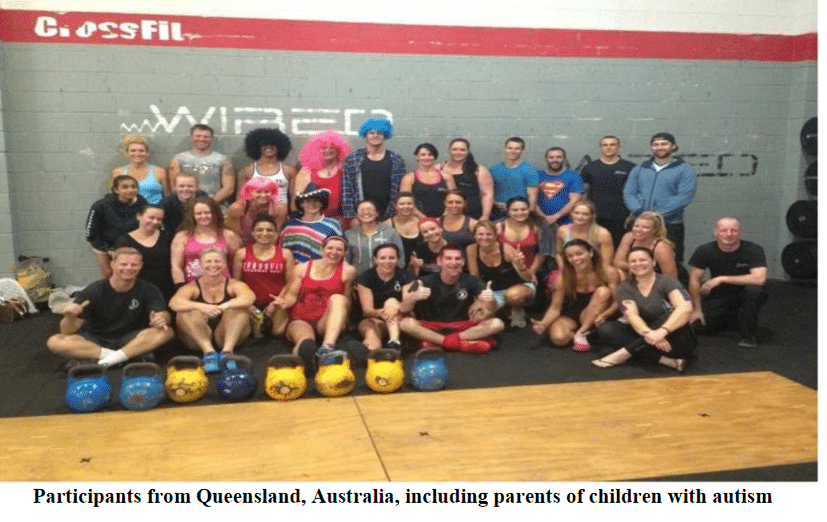 Interested in learning more about kettlebell lifting?
Check out KB4A's blog, www.kettlebells4autism.com/blog.  Monthly posts include kettlebell workouts from kettlebell trainers and athletes!