Lifespan Resources From the Web
Peggy Halliday, MEd, BCBA, ASAT Board Member and Parent
Franca Pastro, BA, ASAT Board Member and Parent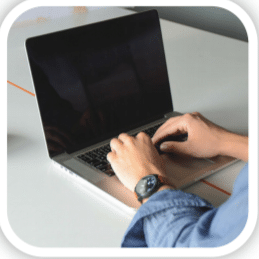 The following is a non-exhaustive list of websites of other organizations that provide information about autism across the lifespan. ASAT developed this list because there is a shortage of high quality resources readily available to support individuals with autism spectrum disorder and their families as they enter adulthood.
Advancing Futures for Adults with Autism (AFAA)
This website provides brief summaries of the concerns that may arise regarding housing, employment, and community integration for adults with autism spectrum disorders. There are links for information on various efforts of the AFAA to increase appropriate housing and residential supports, as well as their initiatives to improve employment opportunities and community integration. The housing information is especially useful since it may be an overlooked area for many adults. www.afaa-us.org/core-issues
Aging with Autism
Aging with Autism offers information about services being developed to enrich the lives of "more significantly involved individuals with classic autism." This website provides links to resources that discuss current initiatives and issues regarding the transition to adulthood for this population, and shares information about evidence-based program choices. The organization recognizes that the needs of individuals with autism change throughout their lives, and supports specific programs for teens and young adults, adults in mid-life, seniors and elders. www.agingwithautism.org/
Alpine Learning Group
Alpine was one of the United States' first school programs to provide children, young adults, and adults with autism with comprehensive, scientifically-validated educational and behavioral services. This website offers a free, downloadable "Supported Employment and Volunteerism Training Manual," reviewed by ASAT and available on our website here: https://www.asatonline.org/for-parents/education/lifespan/working-in-the-community-a-guide-for-employers-of-individuals-with-autism-spectrum-disorders/. The manual was designed to provide a general overview of the characteristics of autism and general procedures to enhance the volunteer or work experience of individuals on the autism spectrum. www.alpinelearninggroup.org/latest-publications
Autism New Jersey
Whether or not you live in New Jersey, this website provides resources that help make the process of transition to adulthood a smoother one. Common concerns are broken down by age (e.g., Transition 14-21 years and Adults 21+ years). Links to such topics as Understanding Guardianship, Sheltered Workshops, and Aging Out of the School System offer information about financial and behavioral/ instructional supports available at the time of transition and beyond. www.autismnj.org/resources/adults
Autism Society
The Autism Society website offers guidelines to assist families with transition planning as an individual with ASD moves through school and into adulthood. The focus is on identifying an individual's interests, abilities, and needs. Quick links on the left side of the page lead to information regarding employment, housing, and relationships, as well as to valuable supports for self-advocacy. www.autism-society.org/living-with-autism/autism-through-the-lifespan/adulthood/ 
Autism Speaks: Housing and Community Living
The Housing and Community Living section of the Autism Speaks website contains some helpful information on securing housing for adults with ASD. The Autism Speaks Housing and Residential Supports Tool Kit, available on this website, was created to assist individuals and families as they identify and secure appropriate residential supports and services. It was also reviewed by ASAT and is available on our website: https://www.asatonline.org/research-treatment/book-reviews/a-review-of-transition-resources-for-adolescents-and-adults-with-autism/. The purpose of this tool kit includes providing an overview of housing options and supports often needed, as well as describing options. www.autismspeaks.org/family-services/housing-and-community-living
Council of Parent Attorneys and Advocates (COPAA)
COPAA is an accurate, user friendly website for IDEA and 504 resources across the United States. An independent, nonprofit national organization, COPAA works to protect the legal and civil rights of students with disabilities and their families. The COPAA community welcomes anyone who works primarily from the family perspective at the local, state and federal levels in the courts to promote meaningful programs that give all students a chance at success. COPAA helps parents to locate advocates, attorneys, and related professionals through their website directory. www.copaa.org/
The Daniel Jordan Fiddle Foundation
This foundation's website provides links to various resources that may not typically be considered during the transition process. These include resources for legal information, religious services, recreational programs, safety and community issues, art, music and theater programs, as well as vocational and educational resources. www.djfiddlefoundation.org/autism_resource_links.cfm
Families for Early Autism Treatment (FEAT)
FEAT is a non-profit, volunteer-driven organization of parents, family members, and treatment professionals dedicated to providing best outcome education, advocacy and support. The emphasis for teens and young adults is on parent support networking. This website is for the Northern California autism community; however, it provides links to FEAT websites throughout the USA and Canada. www.feat.org
Job Accommodation Network
The Job Accommodation Network (JAN) is a source of guidance on workplace accommodations and disability employment issues. Working toward practical solutions that benefit both employer and employee, JAN helps people with disabilities enhance their employability, and shows employers how to capitalize on the value and talent that people with disabilities add to the workplace. https://askjan.org/
The May Institute – National Autism Center
The National Autism Center is The May Institute's Center for the Promotion of Evidence-based Practice. It is a nonprofit organization dedicated to serving children and adolescents with autism spectrum disorders by providing reliable information, promoting best practices, and offering comprehensive resources for families, practitioners, and communities. An advocate for evidence-based treatment approaches, the Center identifies effective programming and shares practical information with families about how to respond to the challenges they face. www.mayinstitute.org/ 
Organization for Autism Research (OAR)
OAR is a nonprofit organization dedicated to applying research to the daily challenges of those living with autism. OAR funds new research and disseminates evidence-based information in non-technical language, friendly to the consumer. The OAR website contains free downloadable information for families and professionals, as well as information on studies, research and grants. Included in OAR's "Life Journey Through Autism" series are "A Guide for Transition to Adulthood" (in English and Spanish), which has been reviewed by ASAT and available on our website www.asatonline.org/research-treatment/book-reviews/life-journey-through-autism-a-guide-for-transition-to-adulthood/ and "Understanding Autism: An Employer's Guide  www.researchautism.org/resources/reading/index.asp
Project SEARCH
Project SEARCH provides employment and education opportunities for individuals with significant disabilities. The program is dedicated to workforce development that benefits the individual, community and workplace. Project SEARCH has more than 400 program sites in over 40 states, as well as in Australia, Canada, England, Scotland, and Ireland. The organization coordinates four distinct programs: High School Transition Program, Adult Employment Program, Vocational/ Educational Clinic, and Replication and Dissemination. www.projectsearch.us
Social Security Administration
The U. S. Social Security Administration website describes benefits for adults with disabilities, such as Social Security Disability Insurance (SSDI), Supplemental Security Income (SSI), Medicaid and/ or Medicare, and, specific to employment, PASS (Plan for Achieving Self-Support) and Ticket to Work programs. Financial, medical, and employment information is also available. www.ssa.gov
Virginia Commonwealth University – Autism Center for Excellence
VCU-ACE is a university-based technical assistance, professional development, and educational research center for autism spectrum disorder in the state of Virginia. VCU-ACE offers a wide variety of online training opportunities for professionals, families, individuals with ASD, and the community at large. The purpose of the Virginia Commonwealth University Research Rehabilitation Training Center (RRTC) on Workplace Supports and Job Retention is to study those supports that are most effective for assisting individuals with disabilities, including those with Autism, maintain employment and advance their careers. www.worksupport.com
Please use the following format to cite this article:
Halliday, P. & Pastro, F. (2016). Lifespan resources from the web. Science in Autism Treatment, 13(3), 2-5.